Fotios Baroutsos
| | |
| --- | --- |
| Field: | Modern History with an emphasis on the Venetian presence in the Eastern Mediterranean |
| Rank: | Assistant Professor (tenured) |
| Government Gazette: | 2534/29-9-2023, τ. Γ΄ |
| Telephone: | +30 2661087300 |
| Email: | baroutsos@ionio.gr |
---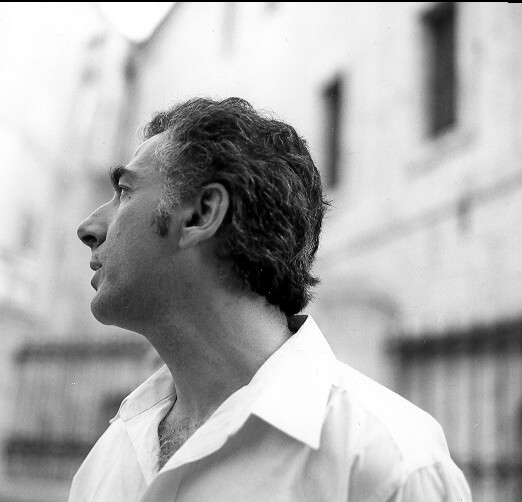 Photis Baroutsos majored in Political Science (National and Kapodistrian University of Athens) and obtained his Doctoral Degree at the Ionion University, Department of History. During his academic career he has taught in Greek Universities (University of Patras, International Hellenic University, Hellenic Open University) and pursued the position of Visiting Fellow at Princeton University, in the Program in Hellenic Studies.
Research intersts:
History of Venice (15th-18th centuries),
The evolution of fiscal institutions in western Europe (15th-17th centuries),
Station formation in western Europe (15th-17th centuries),
The shaping of the idea of politics in western Europe (13th-17th centuries).
Major publications:
Renaissance. The History of an idea, Athens: Estia, 2019 (in Greek).
Corfu: From the Venetian World to the National State, 19th Century. The Imprint of the Spada Family, Athens: Irodotos, 2018 (in Greek - in collaboration with K. Karanatsis).
"The Penetration of Venetian Political Ideology among Greek Subjects", Historica 37 (2002), pp. 301-316.
"Changes in the Status of the Councils of Nobles in Venetian Crete. Reflection of Communal or Administrative Restructuring?", in Proceedings of the 9th International Congress of Cretan Studies, Irakleion: Society of Cretan Historical Studies, 2004, vol. Β1, 181 – 196.
"Population mobility in Crete within the Framework of Venetian-Turkish Relations (1470 – 1645)", in Relazioni economiche tra Europa e mondo islamico, Secc. XIII-XVIII, Atti della Trentottesima Settimana di Studi dell'Istituto Datini, Florence: Le Monnier, 2007, τ. 2, 637 - 650.
"Privileges, Legality and Prejudice: the Jews of Corfu Heading Towards Isolation", in "Interstices": Jewish-Christian cultures in late medieval and early modern Venice and its dominions, Rome: Viella, 2010, 295 - 330.
"Interactions between local elites and Venetian authorities. Embassies as an institutional factor in regulating social and economic hierarchies", in Proceedings of the International Conference in Economic and Social History, New Perspectives in Theory and Empirical Research, Athens: Alexandria, 2012, 261-289.
"Venetian Pragmatism and Jewish Subjects (fifteenth to sixteenth centuries)", Mediterranean Historical Review 27:2 (2012), 227-240.
Updated: 02-10-2023
---
Back