Charalambos Kourgiantakis
---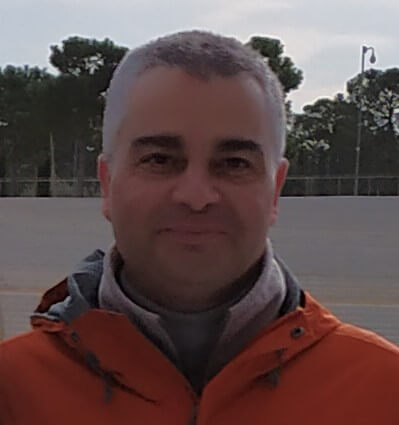 Charalambos Kourgiantakis is a Laboratory Teaching Staff (EDIP) member, in the Department of History, Ionian University.
His teaching subject is "Pedagogics-History in Education". He also teaches in the interuniversity (Department of History and Department of Informatics of the Ionian University, Foundation of the Greater Hellenic World, Hellenic Mathematical Society) postgraduate program entitled "Historical Research, Teaching and New Technology" the subjects of "History as a teaching subject" and "Modern trends in History teaching", together with Professor G. Kokkinos.
His publications include the monographs School History; soul education or pain? ed. Apostrophos, Corfu 2001, The present and the future of the past, ed. Kedros, Athens 2012 and Silver in the mine, ed. Oselotos, Athens 2019, as well as papers in relevant scientific journals and collective volumes.
He is interested in anything related to History as a research and teaching subject and, in particular, in the psychological-pedagogical and practical dimension of the teaching process.
Updated: 17-02-2022
---
Back