Maria Damilakou
| | |
| --- | --- |
| Field: | History of the American Continent |
| Rank: | Assistant Professor (tenured) |
| Government Gazette: | 1020/7-6-2019, τ. Γ΄ |
| Telephone: | +30 2661087351 |
| Email: | mariadam@ionio.gr |
---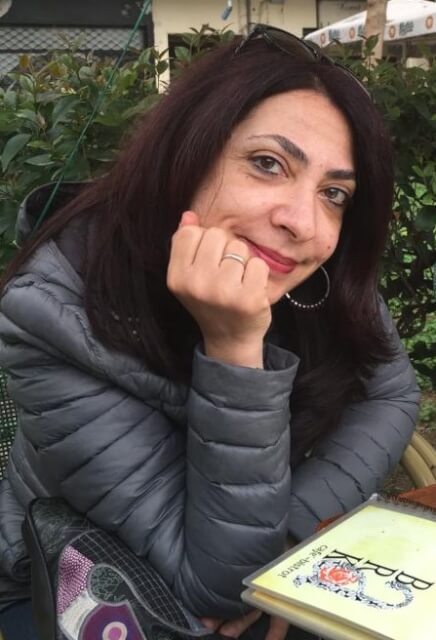 Damilakou Maria: Curriculum Vitae
Size: 157.11 KB :: Type: PDF document
Assistant professor at the Department of History of the Ionian University of Greece, where she teaches History of the American Continent. She also teaches History of Latin America at the Open University of Greece.
Her research interests concern the social, political and cultural history of Latin America as well as inter-American relations. She has participated in several research projects on immigration, labor and identities in South American countries. Since 2001 she is member of the archive A.P.I.M. (Archivo de Palabras e Imágenes de Mujeres/ Women's Words and Pictures Archive), which is attached to the Gender Studies Institute of the Faculty of Humanities of the University of Buenos Aires (U.B.A.).
She has written chapters in collective volumes and several articles about immigration, labor history and historiography in Latin America. She is author of the books: Greek Immigrants in Argentina: Construction and Transformations of an Immigrant Community, 1900-1970 (2004) and History of Latin America from the end of colonialism until today (2014) (in Greek). She has edited the books: Subjects and Tendencies of Contemporary Latin American Historiography (2010), 200 years from the Revolutionary Movements for the Independence of Latin America, 1810-2010 (2011), and Simon Bolivar. The Liberator of Consciences. Fundamental Texts (2014).
Currently she is scientific coordinator of the research program "Migration and development strategies in the periphery of the 'Western World' during the early Post-World War II period" (Greece, Portugal / Brazil, Argentina)" / ELIDEK code 2616.
Updated: 27-03-2022
---
Back