Gregorios Psallidas
| | |
| --- | --- |
| Field: | Modern Political History |
| Rank: | Professor |
| Government Gazette: | 541/12-06-2015, τ. Γ΄ |
| Telephone: | +30 2661087303 |
| Fax: | 2661087364 |
| Email: | psallidas@ionio.gr |
---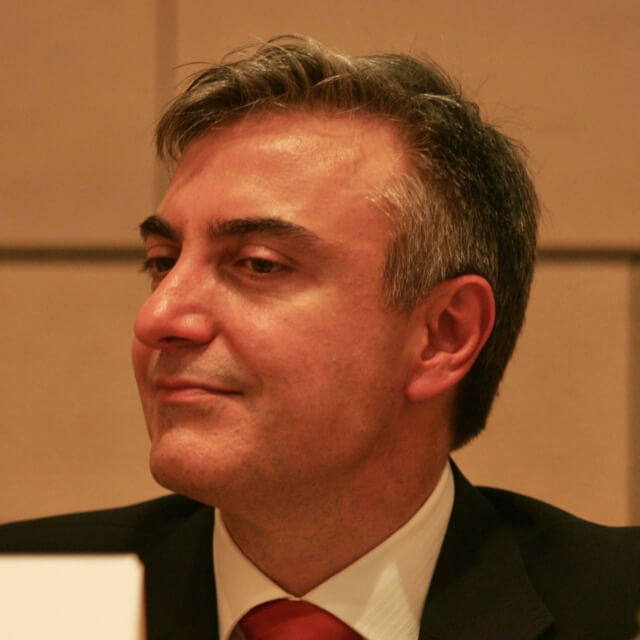 Psallidas Gregorios: Curriculum Vitae
Size: 152.6 KB :: Type: PDF document
First degree, Athens Univ. Ph.D., Leipzig Univ. , 1985, thesis titled Die Einheits- und Volksfrontpolitik in Griechenland (1934-1936) .
Lectured at Crete Univ. Associate Professor, Dept. of History, Ionian Univ. , teaching Contemporary European and Greek Political History since 1987. Directed the Greek branch of an international project for the collection of oral testimonies from survivors of the Mauthausen Nazi concentration camp. Initiator and Director of the Workshop for the Documentation of Contemporary History focusing on such pedagogical and research issues as the cinema, electronic and conventional daily press, and oral testimony as sources of contemporary history.
Author of numerous studies published in Germany, Britain and Greece, some titles being Συνεργασία και Ανυπακοή : Η πολιτική της εκκλησιαστικής ηγεσίας στην Κατοχή (1941-1944) [Collaboration and Disobedience: Church leadership policies during the German Occupation (1941-1944)]; Η Σοσιαλιστική Διεθνής ερμηνεύει τον φασισμό (1923-1933) [The Socialist International interprets fascism (1923-1933)]; Το ΣΚΕΛΔ και ο « Τρίτος Παράγοντας » (1945-1947) [The Socialist Party - Popular Democratic Union (SKELD) of Greece and the "Third Factor", 1945-1947]; Die Rezeption des deutschen Widerstandes gegen Hitler in Griechenland, 1945-1990 ; The Conflict between Democratisation and Nationalism in post-communist societies in Eastern Europe, 1990-1995. Co-editor of the collective volume Εμφύλιος Πόλεμος . Από την Βάρκιζα στον Γράμμο (1945-1949) [Civil War: From Varkiza to Grammos, 1945-1949] .
Updated: 26-05-2021
---
Back